Dr. Haupt has helped thousands of people in Utah, Idaho, Nevada, California, Wyoming and other states to smooth and shape their bodies. As a Board Certified Plastic Surgeon, he has been in the forefront of technology including the latest medical devices. When Cellfina was introduced, Dr. Haupt quickly realized the potential and became the exclusive provider in Utah.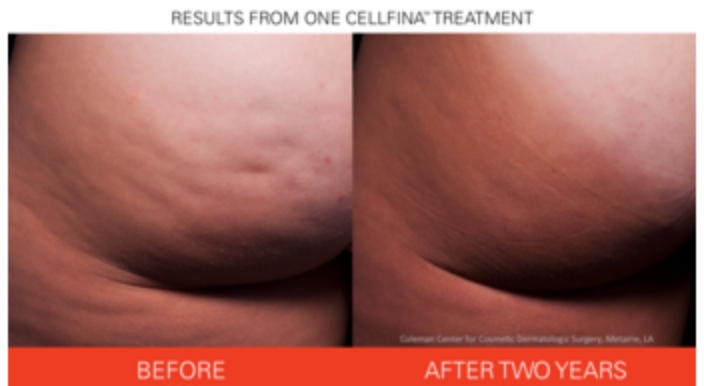 The Cellfina™ System is the only FDA-cleared minimally invasive procedure clinically proven to improve the appearance of cellulite for at least two years—the longest FDA-cleared duration for a cellulite treatment. Cellfina™ treats the primary structural cause of cellulite for a smooth and healthy look that gives patients the confidence wear a bathing suit and higher hemlines*.
Patients in the clinical study showed significant improvement within three days after the treatment*. Two years after treatment, 100 percent of Cellfina™ patients had noticeable improvement (based on the Global Aesthetic Improvement Scale (GAIS). Cellfina™ patients report high rates of satisfaction with their treatment results*.
At three months, 85 percent of patients were satisfied, at one year 94 percent were satisfied and after two years, 96 percent of patients were satisfied, surpassing the patient satisfaction rates of other leading cellulite treatments*.
Interested In Seeing Results From Our Clients?
View Our Gallery to See Before and After Results.