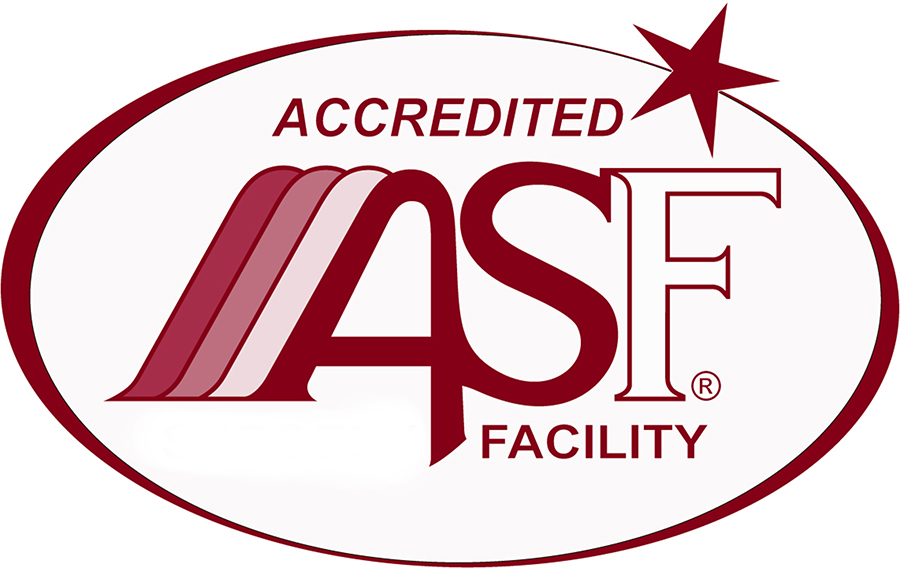 We understand the days leading up to any surgery can be filled with feelings of anxiety: however, when having surgery at Utah Cosmetic Surgery's accredited facility, you can put your mind at ease knowing that:
AAAASF holds outpatient and office-based facilities to hospital standards.
AAAASF requires surgeons to be board certified and have hospital privileges for any procedure they perform.
AAAASF requires the use of anesthesia professionals for deeper levels of anesthesia.
AAAASF requires a safe and clean surgical environment that meets stringent standards.
AAAASF champions patient safety worldwide and has for nearly40 years.
Utah Cosmetic Surgery is committed to providing you with the highest level of patient care. Our facility meets AAASF's strict standards for patient safety and is staffed with highly trained nurses and board-certified doctors. With its convenient location, privacy and affordability, this is the ideal setting for your cosmetic procedures.
To find out more about Dr. Haupt, we invite you to visit his about page.
Are you interested in plastic surgery in Utah?
Do you want to have a professional help you determine what may be perfect for you?